Confucianism
Hongliang Gu (顾红亮)
guhongliang@hotmail.com
Stay at HYI:
Sep 2010—Aug 2011
Gu Hongliang is a Professor in the Department of Philosophy at East China Normal University in Shanghai. His research interests focus on modern Chinese philosophy, Confucianism, intellectual history of modern China, as well as comparative studies of Chinese philosophy and Pragmatism. His books include Misunderstanding Pragmatism: John Dewey's Influence on Modern Chinese Philosophy (2000), The Discourse of Personality in Modern China (2005), Imagining Individual: Transformation of the Conception of Individual in Modern China (co-author, 2006), Confucian Life-world: Rethinking Liang Shuming's philosophy (2008). At HYI, he will be working on Confucian conceptualization of individual and responsibility in the 20th century.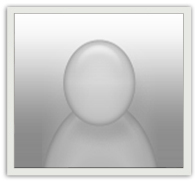 Chao-ying Ch'en (陳昭瑛)
Stay at HYI:
Jul 1998—Jun 1999
Current Affiliation
National Taiwan University
Current Research Projects and Interests: A Study on the Confucian Aesthetics in Xunzi (荀子)
Recent Publications
Korean Articles:
1. 09/2008, "Poetic Wisdom and Imaginal Thinking in T'oegye's(李退溪) Ten Diagrams of Sage-Learning," Korean version in Korean Culture(한국문화 ) , No. 43, Sept., 2008, pp. 23-47.("이퇴계의 『성학십도』에 담긴 시적 지혜와 형상적 사유"한국문화 제43집, 2008. 9, pp. 23-47; 11/2007, presented at International conference on "Korean Confucians' Interpretation of Confucian Tradition," sponsored by Institute of Korean Studies, Seoul National University.
Chinese Articles:
1. 10/2009, "Benevolence and Music: The Theory of Music in the Analects and the Interpretations of the Contemporary East Asian Scholars" 仁與樂:《論語》中的樂論與當代東亞學者的詮釋, in Lu Guolong ed., Studies on Confucianism 儒教研究, Vol. 1, 2009 (Beijing: Social Sciences Academic Press, Oct. 2009); 07/2007, presented at International Conference on "East Asian Classics and Cultures," co-sponsored by Kyoto University and NTU.