Cultural Anthropology
Katsuo Nawa (名和克郎)
nawa@ioc.u-tokyo.ac.jp
Stay at HYI:
Aug 2013—Jun 2014
Katsuo Nawa is Professor of Cultural Anthropology, Institute for Advanced Studies on Asia, the University of Tokyo. He received his B.A. (1990), M.A. (1992), and Ph.D. (1999) from the University of Tokyo. Based on his anthropological fieldwork in Far Western Nepal, he has written extensively on inter-ethnic and inter-caste relations, sociocultural transformation and ritual process, and language use and its objectification. His current research interests include ethnohistory of a Himalayan village, politics and poetics of ethnic movements in Nepal, and the time-space construction in Byans and its transformation. During his stay at Harvard-Yenching Institute, he will work on "Rituals, Social Categories, Languages, and History in Byans, Far Western Nepal and Adjacent Regions: An Anthropological Study."
His major publication in Japanese is Nepal, Byans oyobi Shuhen Chiiki niokeru Girei to Shakai Hanchu ni kansuru Minzokushiteki Kenkyu: Mouhitotu no 'Kindai' no Fuchi (An Ethnographic Study on Rituals and Social Categories of Byans, Nepal and Adjacent Regions: Another Constellation of 'Modernity') (Sangensha, 2002) which won the 30th Shibusawa prizes in 2004. In addition he co-edited (with Hiroshi Ishii and David N. Gellner) two volumes of books, Nepalis Inside and Outside Nepal: Social Dynamics in Northern South Asia Vol. 1, and Political and Social Transformations in North India and Nepal: Social Dynamics in Northern South Asia Vol. 2 (Manohar, 2007). He is also a co-editor of Asian Anthropology.
Vu Hoang Nguyen (Nguyen Vu Hoang)
Stay at HYI:
Sep 2009—Dec 2012
Current Affiliation
Vietnamese Academy of Social Sciences
Hoang Vu Nguyen received a Master's Degree in Social and Cultural Anthropology at the Vrije Universiteit Amsterdam, the Netherlands in 2007. For his Master's thesis, he investigated the impact of the urbanization process on residents in Hanoi, Vietnam. Hoang works at the Department of Southeast Asian Studies at the Vietnam Museum of Ethnology (VME), specializing in Indonesia and East Timor.
He has conducted fieldtrips to Indonesia and Brunei to study and collect cultural artifacts for the Opening Exhibition of the Southeast Asian Building of the VME. He is now interested in studying overseas Vietnamese and their relations with the homeland, for which he is pursuing a Ph.D. program in Anthropology at University of Toronto.
Recent Publications
(2012) "Constructing Civil Society on a Demolition Site in Hanoi", in Hue-Tam Ho Tai and Mark Sidel (eds.), State, Society and the Market in Contemporary Vietnam: Property, Power and Values, Routledge: New York, pp.87-102.
(2011) "Nhân học xuyên quốc gia: Những tiếp cận lý thuyết nhân học về người Việt tại Hoa Kỳ" [Anthropology ofTransnationalism: Theoretical Perspectives on Vietnamese Americans], Tạp chí Dân tộc học [Vietnamese Anthropology Review], (4), pp. 60-72.
(2010) Southeast Asian Cultures, Catalog of the Southeast Asian Exhibition at the Vietnam Museum of Ethnology, Hanoi: Vietnam Museum of Ethnology. Co-author, Curator of Religion Section.
(2009) "Environmental Changes" in Luu Hung (Ed.) Highway No. 9: Opportunities and Challenges, Hanoi: Vietnam Museum of Ethnology, pp. 161-195.
(2009) "Social Capital in the City: An Anthropological Study of Collective Action in Urban Improvement Project in Hanoi", Vietnamese Anthropology Review, (2), pp. 51-65.
(2008) "Nhân học đô thị: Vài tiếp cận trong nghiên cứu của phương Tây và Đông Nam Á" [Urban Anthropology: Some Approaches from Studies in Southeast Asia and the West], Vietnamese Anthropology Review, 1(151), pp. 60-70.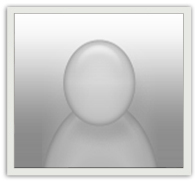 Masaki Onozawa (小野澤正喜)
Stay at HYI:
Sep 1979—Jun 1980