Vietnamese Academy of Social Sciences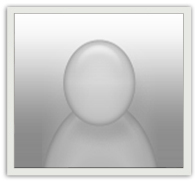 Thi Phuong Cham Nguyen
ngphuongcham@yahoo.com
Stay at HYI:
Aug 2006—Jun 2007
Nguyen Thi Phuong Cham is a researcher at the Institute of Cultural Studies, Vietnamese Academy of Social Sciences (Hanoi). She got her Ph.D. from the Institute of Cultural Studies in Hanoi, Vietnam in 2005. Her main scholarly interests are traditional literature, rites, festival, customs, and the changes of them in the modern society. Her object of study are the Kinh people in the North of Vietnam and the Kinh people in China.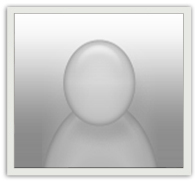 Phuong Hoa Tran (Trần Thị Phương Hoa)
tranphhoa@yahoo.com
Stay at HYI:
Aug 2008—Jun 2009
Current Affiliation
Institute for European Studies, Vietnamese Academy of Social Sciences
Professor Tran's research focuses on the history of Vietnamese-European cultural interactions, in particular the transformation from a Confucian-based to a Western-influenced education, society and mentality during the colonial period. She is also interested in these changes in contemporary Europe and their possible influence on Vietnam. Professor Tran is currently carrying out a research project on "Social capital for development in Europe and implications for the study of social capital in Vietnam".
Recent Publications
2012, Giáo dục Pháp-Việt ở Bắc Kỳ, 1884-1945 (Franco-Vietnamese education in Tonkin, 1884-1945), Khoa hoc Xa hoi Publisher, Hanoi.
http://viensuhoc.vass.gov.vn/noidung/sachmoi/Lists/Sachmoi/View_Detail.aspx?ItemID=62
2012, Đại học Đông Dương- Sự đoạn tuyệt với quá khứ ("The Indochinese University- a Break with the Past"), Tạp chí khoa học (Journal of Science), Vietnam National University, Hanoi, Vol28, No4, 223-234.
2012, Tổ chức quản lý giáo dục ở Việt Nam trong bộ máy chính quyền thời Pháp thuộc trước năm 1945 (Organization and management of education in colonial Vietnam before 1945), Nghiên cứu lịch sử (NCLS) (Journal of Historical Studies), Hanoi, 10(438), 6-17.
http://viensuhoc.vass.gov.vn/noidung/tapchi/Lists/ThongTinTapChi/View_Detail.aspx?ItemID=56
2012, Nho sĩ Bắc Kỳ và cuộc chuyển giao giáo dục đầu thế kỷ XX ("Tonkinese literati and the educational transformation at the beginning of the Twentieth Century"), Văn hoá dân gian (Journal of Folklore Studies), Hanoi, 2(140), 55-64.
2011, Các cải cách giáo dục và khủng hoảng của nhà trường Pháp-Việt ở Bắc Kỳ cuối những năm 20, đầu những năm 30 của thế kỷ XX (Educational reforms and crisis of Franco-Vietnamese schools in Tonkin in 1920s-1930s), Di sản lịch sử và những hướng tiếp cận mới, The gioi Publisher, Hanoi, 283-323.