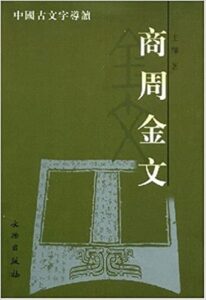 Wang Hui王輝
Wenwu chubanshe文物出版社, 2006
The Best Guide to Early Chinese Bronze Inscriptions: A brief review of Shang Zhou Jinwen 商周金文
Reviewed by Huang Jie (Ph.D. Candidate, Department of History, Wuhan University)
As a scholar of Chinese paleography, I would like to recommend Shang Zhou Jinwen商周金文 (Bronze inscriptions of the Shang and Zhou dynasties) by Wang Hui王輝, a researcher in the Shaanxi Provincial Institute of Archaeology and the author of masterpieces such as Qin wenzi ji zheng秦文字集證 (Interpretations of Qin paleographical materials, Taipei: yiwen yinshuguan, 1999), Gu wenzi tongjia zidian古文字通假字典 (A Dictionary of Phonetic loans in Chinese Paleography, Beijing: Zhonghua shu ju, 2008), etc. The book is aimed at people who can read classical Chinese and would like to learn more about the bronze inscriptions of early China.
This book, published in 2006 by Wenwu chubanshe文物出版社, includes a brief introduction to the content of bronze inscriptions and the different characteristics of each era from the Shang (c. 1600 – 1050 BC) to the Han (202BC – 220AD) and a summary of the relevant research that in turn gives readers a clear overview of what is recorded in the bronze inscriptions. The main body of the work consists of 68 bronze inscriptions selected from among the thousands of extant bronze inscriptions. Each is accompanied by a high-quality rubbing and detailed annotations explaining difficult terms and graphs.
This book is valuable primarily because it offers reasonable interpretations of bronze inscriptions in the form of an introductory text. Characters and sentences in early Chinese Bronze inscriptions are usually subject to great debate because they are some of the earliest writings from early China, and are very different from the Chinese in use today. Hence, it is usually very hard for scholars to make choices among competing interpretations. However, based on the author's profound mastery of bronze inscriptions, this book succeeds in doing so, making it both a good guide for beginners and an excellent reference for advanced learners.
Second, this book is particularly useful because it is up-to-date with the newest findings in paleography. As many new collections of materials have been discovered over the past 20 years, the field of Chinese paleography has been greatly changed. The author, through retired, is still an active and creative researcher in this field. He incorporated new research findings into this book, such as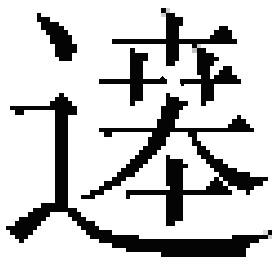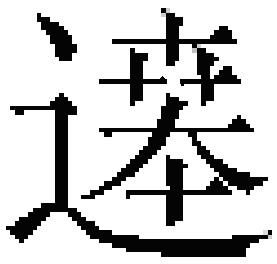 should be read as '逑', meaning partner;
as argued by Chen Jian,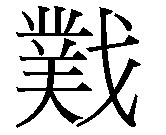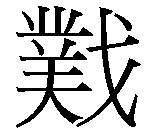 should be read as '踐', '剗' or '翦' meaning to kill.
Westerners who can read classical Chinese can take this book as a handbook to gain deeper knowledge of bronze inscriptions. Reading this book will be a highly enlightening experience for anyone studying Chinese paleography.