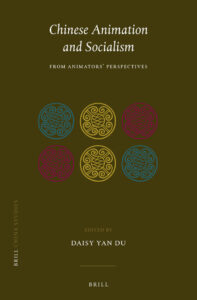 Daisy Yan Du (ed.)
Brill, October 2021
About the book: This volume on Chinese animation and socialism is the first in English that introduces the insider viewpoints of socialist animators at the Shanghai Animation Film Studio in China. Although a few monographs have been published in English on Chinese animation, they are from the perspective of scholars rather than of the animators who personally worked on the films, as discussed in this volume. Featuring hidden histories and names behind the scenes, precious photos, and commentary on rarely seen animated films, this book is a timely and useful reference book for researchers, students, animators, and fans interested in Chinese and even world animation.
This book originated from the Animators' Roundtable Forum (April 2017 at the Hong Kong University of Science and Technology), organized by the Association for Chinese Animation Studies.
About the editor: Daisy Yan Du was a HYI Visiting Scholar from 2017-18.