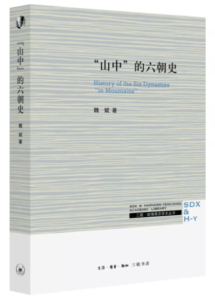 Wei Bin 魏斌
Beijing: Sanlian (SDX & Harvard-Yenching Academic Library), August 2019
Prof. Wei's book was listed as of of the Top 10 books published in 2019 by Beijing News (新京报) and the Southern Metropolis Daily (南方都市报). Prof. Wei's book was also named one of the top 10 books of 2019 by Siji Shuping (四季书评).
About the book: 在六朝江南社会,"山中"这一地理空间发生了巨大的变迁。随着佛教山寺的兴起、道教洞天体系和山中修道的宫观化,一些山岳成为寺馆集中的宗教圣地,江南山岳完成"名山化"的过程,文化景观呈现出独特的面貌和地理格局。作者立足山岳,全面搜集正史以外的宗教文献、文学作品、石刻史料等,打通佛道二教,透过若干个案的"深描",细腻地展现了山岳历史自身的发展脉络(从山神祭祀到佛道寺馆的过程),佛道与民间信仰在山岳中活动的复杂关系。名山,特别是江南洞天福地的出现与山中景观的变迁,因此得到了鲜活而饱满的解释。六朝时代,乃至秦到隋唐历史演进的丰富内涵与时代意义,从而更完整地呈现在读者面前。
About the author: Professor Wei Bin was a HYI Visiting Scholar from 2015-16.
About the series: The SDX and HYI Academic Series 三联·哈佛燕京学术丛书 began in 1997. It is edited by Zeng Cheng and publishes 6-8 titles per year.