Alumni Publication Q&A: The Conundrum of the Female Soldiers
Publication News
August 25, 2023
A discussion with former HYI Visiting Scholar Fumika Sato about her recent publication 女性兵士という難問 ジェンダーから問う戦争・軍隊の社会学 (The Conundrum of the Female Soldiers: The Sociology of War and the Military from a Gender Perspective)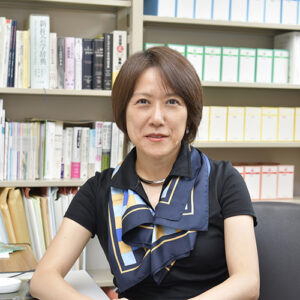 Fumika Sato (Visiting Scholar, 2011-12) teaches at Hitotsubashi University. Her book, published by Keio University Press in 2022, received the Mariko Bando Foundation's Women's Culture Research Award in Japan. 
The author received help with translation and editing of her responses from Dr. Caroline Norma (RMIT University).
What is your book about?
The book addresses the controversy or "conundrum" that female soldiers pose for feminism. This conundrum is whether, as people striving for a more equal society and opportunities for women, feminists should encourage women's participation in the military. After all, the military is a last bastion of all-male activity that blocks entry to women, denies promotions, and operates on the sacrifice of female soldiers. A liberal feminist view is that women should enjoy full and equal access to all spheres of society, and so we should support female soldiers in the military. On the other hand, though, there is feminist pacifist opposition to violence against women, and it is difficult to support women's participation in the military for the danger and violence it brings them, as well as the threat to all women that escalating and strengthening militarization poses. This opposing view creates a conundrum for feminists who are reluctant to see more female soldiers becoming victims of the military. So, my book addresses this controversy with a focus on the specific case of the Japan Self Defense Forces. It is my second book on this topic following my first monograph in 2004, and I wanted to explain in an accessible way how things have changed and what needs updating in terms of our knowledge and understanding.
What inspired you to start researching on this topic?
You will know the US film GI Jane starring Demi Moore and directed by Ridley Scott in 1997. This film was released in Japan around the time was looking for a suitable topic for my Ph.D. dissertation. It is set in a post-Gulf War world in which women are still barred entry to elite military units. So, Demi Moore becomes a test-case for female participation, and the film centers on whether or not she will succeed so that other women can follow in her footsteps. But Moore is a meritocratic ambitious woman who rejects all treatment as a token and rebuffs all privileges, and does not want to be a flagbearer for women's rights.  She insists on the same training regimes as the men, and this breaks down initial male resistance to her entry, and brings grudging admiration. The film's most memorable scene is of Moore falling victim to 'enemy' abduction as part of a simulation training exercise, and being threatened with rape on the premise that 'this is what really happens in war'. The implication is, therefore, that women aren't suited to front-line deployment, but Moore turns the situation on its head to the admiration of her male comrades by fighting her way out.
The film was popular in Japan, and its perspective that overcoming limitations and ignoring sex-based difference was received as a cutting-edge feminist approach at the time. I wondered about this perspective, but it was accepted among Japanese audiences without much question.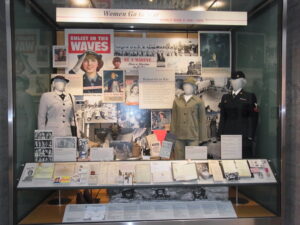 Personally, I wondered what led to the film being made, and so I began to look into background events in America that had led to its storyline. I realized there had been many prior debates and controversies relating to women's participation in the military, and , especially following the Gulf War. I learnt of, for example, the National Organization for Women's (NOW)  Resolution on Women in Combat initiative. I wondered whether these debates and events were relevant to Japan, and so I began researching women and the Japan Self Defense Forces. As a graduate audit student I was attending Tokyo University Professor Ueno Chizuko's graduate seminar on nationalism and gender, and in that seminar we discussed all aspects of the situation in the US relating to women in the military. But we didn't touch upon any similar situation in Japan. I wondered why, and was perplexed by the Japanese feminist debate where we discussed Japanese women's complicity with warmongers and fascists during the war, but did not broach the issue of Japan's Self Defense Forces.
Can you describe a surprising or unexpected finding you came to?
This question is difficult and I don't know if it can be answered, but one attempt is found in the final chapter of my book, which is its conclusion. It makes three suggestions for going forward. The first is that many more scholars in Japan need to take up research into women and the military if our thinking on these topics is going to progress to the level currently developed overseas. It wasn't until I attended a conference of the International Studies Association outside of Japan that I finally came across scholars researching topics that spanned women, feminism, and the military. That these scholars were in the field of international relations was a surprise for me, because no such field exists in Japanese academia. This empowered me in my scholarship, and allowed me to draw on many different country comparative examples. We need to foster a similarly scholarly environment in Japan because, at present, there are few scholars of the military in the discipline of gender studies, and few scholars of gender and militarism in international studies.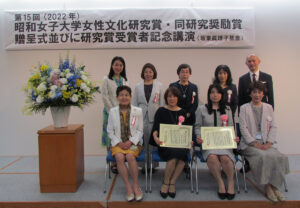 My experience of the gender studies discipline in Japan as a doctoral student was of being sidelined at conferences because my research topic (women and militarism) was not considered relevant or interesting. I used to present my research to near empty conference rooms! My research was seen as either irrelevant to the field of sociology of gender or else pro-military! I went on translate Cynthia Enloe's books into Japanese, and this improved the situation somewhat, as did the emergence of Sabine Frühstück's scholarship. Twenty years ago, I could not have imagined that my book would receive the Mariko Bando Foundation's Women's Culture Research Award, but its receipt in 2023 shows how much progress has been made!
The second suggestion relates to a strong theoretical strain within academic feminism in Japan that takes 'care' as a framework for understanding and advancing the position of women. This approach emphasizes social organization around priorities of care to refashion society better in the interests of vulnerable people.  However, this kind of rhetoric was used even in the 1980s to justify women's entry into national militaries, with proponents saying that femininity could change the androcentric military, for example. And this was already forty years ago criticized as "essentialist". In my book I recommend that a more critical lens be brought to discourses of 'care' within feminism, and more attention paid to critiques of earlier decades. There should be no automatic assumption that a 'care' approach is necessarily the best path for feminist theory, or that critique of this approach is beyond the pale.
Thirdly, theorists of gender in Japan have tended to abandon military women on the assumption their participation in the forces is unwarranted, and so any harms they encounter are of no relevance to the discipline. There is a view that military women are coopted by the military, and so not deserving of feminist attention. But this approach tends to escalate, and so many groups of women end up quickly labelled 'coopted', and so untouchable. For example, 'femocrats' are undeserving of research because they are supposedly 'elite' and constitute 'honorary males' who support patriarchal society. But my suggestion in the book is that we not engage in this kind of black and white labelling, such as whether female soldiers are our theoretical enemies or friends. Instead, we should approach them like we might reversible figures, where we understand their situation as comprehensible from a range of different perspectives. It is only this approach, I suggest, that will see our discipline flourish on the basis of active discussion and widespread dialogue.
Did your stay at HYI have any connection on this book project?
I attended the International Studies Association conference while a visiting research fellow at Harvard, and, as mentioned, this participation changed the trajectory of my research. It meant that I found intellectual friends after being isolated in Japan. I finally realized that a gender/military academic viewpoint is not trivial and is actually worth pursuing. This realization was had while I was at the HYI.
Also while I was at Harvard, I attended classes like the Women, Peace and Security course in the Kennedy School that brought me into contact with service personnel enrolled as students and UN staff on secondment. In Japan we have little chance to interact with JSDF personnel in education institutions, but at Harvard this was possible. It meant that I was able to interact with experts who had knowledge of my research field not just in intellectual terms but also in experience and practice. I met serving female soldiers, including those at Harvard as part of the Reserve Officers' Training Corps (ROTC), and heard about their ambitions, dreams, and disappointments. I spoke to them about my research into militarism and sexual violence, but  I found that, due to language limitations, I was unable to conduct formal interviews among these service personnel. Nonetheless, these experiences were an inspiration in my subsequent work and influenced the latest book.
Research-wise, what are you working on next?
I am currently signed up for contributions to five book projects, including joint editorship of a volume that incorporates a range of writings on the topic of feminist intersectionality that will be translated into Japanese. I am also contributing a military perspective to an edited volume on masculinities, and drafting an introductory gender studies textbook. I will have one chapter on military and gender in an upcoming volume on globalization and feminism edited by two pioneering feminist sociologists Ueno Chizuko and Ehara Yumiko, which will be co-authored with a graduate student. And finally, I will jointly author a second journal article with another PhD candidate. I am delighted to support my students like this. They will undoubtedly become the next generation of promising gender researchers.
Important to mention last, though, is the upcoming translation of The conundrum of the female soldiers, which I hope will be well received among English readers! It is my sincere hope that an international readership for the book will mean its insights can further the field of women and militarism that Cynthia Enloe was largely responsible for creating.