The Harvard University Asia Center has recently posted two videos with former HYI scholars: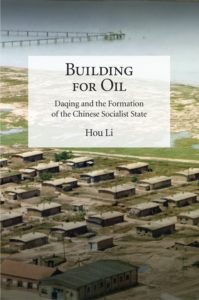 Professor Hou Li (HYI Coordinate Research Scholar, 2014-15) talks with Asia Center Director James Robson about her monograph Building for Oil: Daqing and the Formation of the Chinese Socialist State. The book is "a historical account of the development of the oil town of Daqing in northeastern China during the formative years of the People's Republic, describing Daqing's rise and fall as a national model city." The book was published under the Asia Center Publication Program as part of the HYI Monograph Series.
Watch the video podcast on the Asia Center's website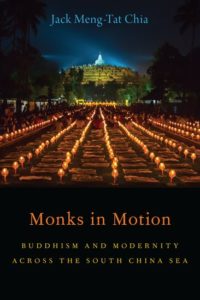 Professor Jack Meng-Tat Chia (HYI RSEA Fellow, 2009-12) gave a book talk on his recent publication Monks in Motion: Buddhism and Modernity Across the South China Sea (Oxford, 2020), which "explores why Buddhist monks migrated from China to Southeast Asia, and how they participated in transregional Buddhist networks across the South China Sea." Professor Charles S. Hallisey (Harvard Divinity School) was chair and Professor Annette Damayanti Lienau (Harvard University) was moderator. The talk was part of the Asia Center's Southeast Asia Lecture Series, Fall 2020.