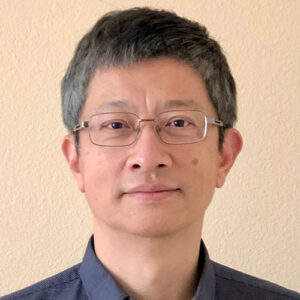 The Harvard-Yenching Institute warmly welcomes Dr. Jidong Yang to Harvard as the Librarian of Harvard-Yenching Library.  Dr. Yang will be only the fourth director of the Harvard-Yenching Library in its 91-year history, a history that has also been closely connected to that of the Institute.
An earlier announcement to the Harvard Library community about Dr. Yang's background is shared below:
"Dr. Jidong Yang has been appointed to the position of Librarian of Harvard-Yenching Library, which he will assume officially on August 1, 2022. Jidong brings an exceptional blend of experience, knowledge, and abilities to this role, as well as a strong track record of professional leadership on the local, national, and international levels.
Jidong Yang is currently serving as the Head of East Asia Library of Stanford University. His position has enabled him to work with a large and technologically advanced staff, providing direct experience in the realm of digital scholarship. He has led the move to a new library space, developed new outreach programs, and engaged deeply with collections. Before joining Stanford, Jidong worked at the University of Pennsylvania Libraries as Chinese Studies Librarian, and the University of Michigan as Head, Asia Library.
Jidong has published in the history of East Asian libraries, pre-modern Chinese history and literature, history of Buddhism, and the archaeology and history of the Silk Road. He is the editor of Beyond the Book: Unique and Rare Primary Sources for East Asian Studies Collected in North America, which will soon be published by the Association for Asian Studies. Jidong brings a natural curiosity, depth of thinking, collaborative instinct, and commitment to equity, diversity and inclusion that bode well for his success as the Librarian of Harvard-Yenching Library.
Jidong Yang received a bachelor's degree in History from Peking University, a doctoral degree in East Asian Studies from the University of Pennsylvania, and a master's degree in Library and Information Sciences from Rutgers University. In addition to Chinese and English, he has a good command of Russian and Japanese, reading knowledge of French, and basic knowledge of Korean, Tibetan and Mongolian.
Harvard-Yenching Library is the preeminent academic research library focusing on East Asia in the western world and the third largest repository in the Harvard Library system. Librarians of the Harvard-Yenching Library have built unparalleled collections and developed strong ties with scholarly communities and institutions across East Asia, ties that have supported and enabled Harvard's strength in Asian scholarship."